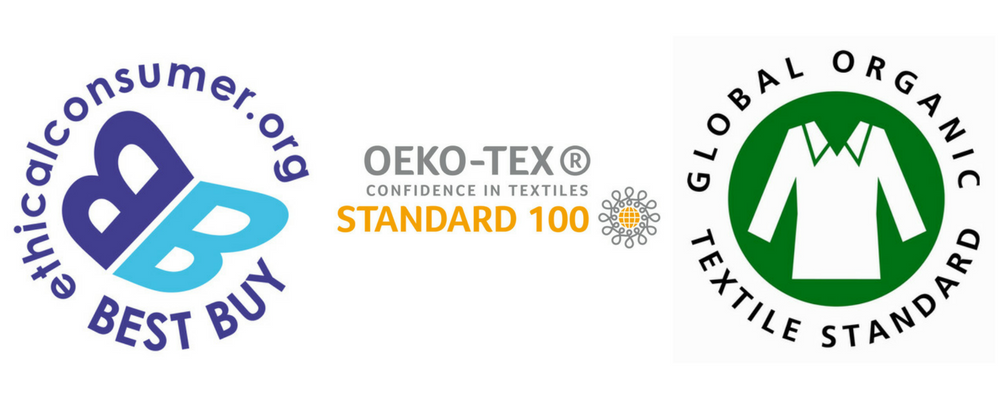 Sustainable And Ethical Clothing
A Best Buy rating from Ethical Consumer
Earthmonk designs sustainable and ethical clothing with soul.  We take spiritual wisdom and timeless philosophy and weave it into unique designs so that our customers can be inspired by what they wear.  From the outset we wanted Earthmonk to be as ethical as possible and to give back 10% of profits (excluding VAT) to projects in the Amazon rainforest. Respect for our planet and her people is at the heart of all our decisions, obviously there is always more that we can all do – but we do our best. We were beyond thrilled therefore to be granted Best Buy certification from Ethical Consumer in 2017 and over the years since to have ranked with them in their top U.K. 'Alternative Clothing Shops.'
Here's what Ethical consumer had to say about us
"The Ethical Consumer Best Buy Label identifies companies such as Earthmonk who consider ethics throughout their entire operation.   This gives shoppers the confidence that they're making the best possible ethical and environmental choice.  The label is the definitive endorsement for people who want to put principles at the top of their shopping list."
Earthmonk Best Buy Ranked Clothes
The moment we visited our textile manufacturer in Portugal we knew we had found a company whose values were in line with our own ethos.  This family run business has been operating for over twenty-five years.  As you can see from the video the staff work in the high standards you would expect of an EU compliant factory. Boy can these ladies cut and sew fabric fast!
What's very unusual about our Portuguese factory is that they own both the mill and textile factory.  This means that once the GOTS organic cotton bales arrive the fabric for our clothes then the garments themselves are made under one roof.  This is a short and transparent production chain and it means we know exactly who makes our clothes.
Manufacturing in Portugal does mean that we need to ship the goods over to the UK.  We recognise that this has a consequence on Earthmonk's carbon footprint.  We hope that our charitable work in the Amazon goes some way to offsetting this aspect of production.
In the Summer of 2019, we added some new lines of clothes to our existing range. This included T-shirts, ladies hoodies, ladies sweaters, tote bags and accessory purses.  All the garments are GOTS certification, OEKO-TEX®Standard 100 and Fare Wear Accredited and come with PETA approved vegan certification.
Premium Organic Cotton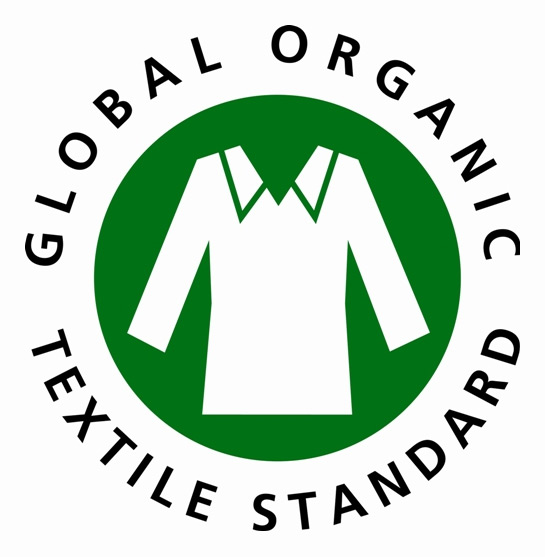 All of our products are made from organic cotton which is not only kinder to our skin but kinder to our planet. Many of us already know that pesticides are commonly used on crops. What many of us don't know is how deadly these chemicals are.  Not only are they poisonous chemicals that affect the land and its delicate ecosystem, but thousands of cotton pickers also die every year from the toxic effect of the pesticides sprayed on the crops they handle.
Organic cotton is a natural fibre that is renewable and biodegradable. It grows free from any harmful chemicals and is, therefore, better not only for the environment but also the lives, families, communities and farms that grow the cotton.  It also means that you get to wear clothing that has no pesticide residue on it and that has to be better for your skin.
Screen Printing
The majority of our T-shirts are hand screen printed in Portugal. Both the clothing manufacture and screen printing companies have OEKO-TEX® certification (which means that you can rest assured that no nasty, hazardous chemicals are used in the production of these organic cotton clothes.)
More recently we have found a local, independent screen printing company close to home.  This means we can also now get smaller bespoke print runs done.  You can see our, 'Medicina' T-shirt being printed in the video above!
Give Back
We are firm believers that reciprocity is essential in the flow of life and all aspects of being. We knew from he start that earthmonk needed to give back and what better place to do this than the Amazon rainforest – the 'lungs of the earth,'  You can find out more about our charity work and the amazing projects we have been involved with on our dedicated charity page.
Hand knitted, fair trade beanies
Our beanies are made using New Zealand Wool farmed with voluntary agreements to avoid the controversial practice of 'Mulesing.' They are hand knitted in Nepal within the family home by women within fair trade schemes.
The company who we work with are accredited and audited by Sedex regarding their ethical and responsible practices. They also have an open policy where we can review their operational practices to ensure that they are maintaining their code of practice.
For the last six years, this company have worked with MADE-BY, the independent European consumer label for fashion companies who are transparent about the social, economic and ecological conditions throughout the whole supply chain of their collections.
To offset the shipping by sea and freight an annual contribution to Carbon Footprint.  They also support various charities including The Joy Foundation  Clean up Nepal and since the 2015 earthquake 'Brand Aid' – an initiative backed by leading British fashion brands who have close links to the Nepalese people.
The Blessed Jewellery Collection
In 2020 we added some carefully selected jewellery to our store, hand picked from a small independent family business, based in North Cornwall.
This lovely family owned company source internationally and direct from manufacturers, with whom they have developed close working relationships and friendships over many years of business. Their suppliers conform to the requirements and laws of their own governments.
All their metal findings production is compliant with EU REACH regulations where required and certified by a program of scheduled batch testing products with the assay office. This ensures compliance regarding EU Regulation No 1907/2006 as well as Entry 27 of Annex XVII of REACH.
They recycle old silver for new production with one of their chain manufacturers and also support a small silversmith business in Jaipur that sells fair trade products. Their commercial grade gemstone come from established lapidaries, who comply with their own country's required safety and employment laws.
Like Earthmonk they too 'give back.' Supporting Bloodwise – The Blood Cancer Research Charity as well as Jigsaw, a small street kids' charity in the Philippines, with a monthly donation.
In 2022 we added silver and rose gold plated, statement bangles to our Blessed Collection. These have been sourced from a company that pride themselves on selling exceptionally, high quality jewellery for affordable high street prices.
Our jewellery is despatched in either eco-friendly, recycled kraft boxes or 100% cotton draw string bags. Both are recyclable.
Packaging and promotion
We use grey plastic mailbags for all our parcels. Our mailbags are manufactured from a minimum of 50% recycled material and are 100% recyclable, they are also are made in the U.K. Inside your mailing bag, you will find your garment wrapped in red or blue recycled tissue paper. 18gsm in thickness our tissue paper is PH neutral and is made from 99% recycled pulp fibre. Approximately 35% of the electricity used in making this product is produced from renewable sources. It is also vegan friendly.  We use biodegradable stickers.  Our postcards are made from eco-friendly paper stocks from a manufacturer who is FSC and Rainforest Alliance certified.